In the 2000s, digital defined the new banking landscape. In the 2010s, it's all about the customer. By 2020, there will be no other way. Banks need to move fast, but how do you choose a direction?
We're a customer-centric experience design and technology agency. We create amazing banking experiences.
Move fast toward a moving target, in a complex landscape
Today, many banks are failing at digitalisation. Most of these are using digital to speed up what they have. They take the customer perspective, but in a complex regulatory landscape, there are obstacles, technical issues and legal factors to consider.
The realities of transformation bring new challenges.
Knowledge and talent gaps
Organisational resistance to change
Keep pace, even in a complex landscape
CIOs, CSOs and other executives need to keep pace, at the right scale, and with an effective time to market. They know they need to innovate, despite legacy systems. That they can use new regulations as a springboard for creativity. And they must move the customer into the center of the ecosystem.
Competitive reach is changing
By 2020, customer-centricity will be everything. Every bank will be a direct bank, and competitive reach won't be defined by branches, but by customer engagement through digital channels.
Customer experience is the #1 priority for banks looking ahead.
First movers and fast followers launch new offerings quickly and learn as they go, following a moving target. There's no more 'move fast and break things;' you need to move fast, and also get it right.
Learn fast and get it right
Compliance, regulation, and customer trust mean the landscape is shifting away from huge global players. National and regional banks now have an opportunity to unlock the value in their customer relationships and take the next big leap.
Unlock customer value and take the next big leap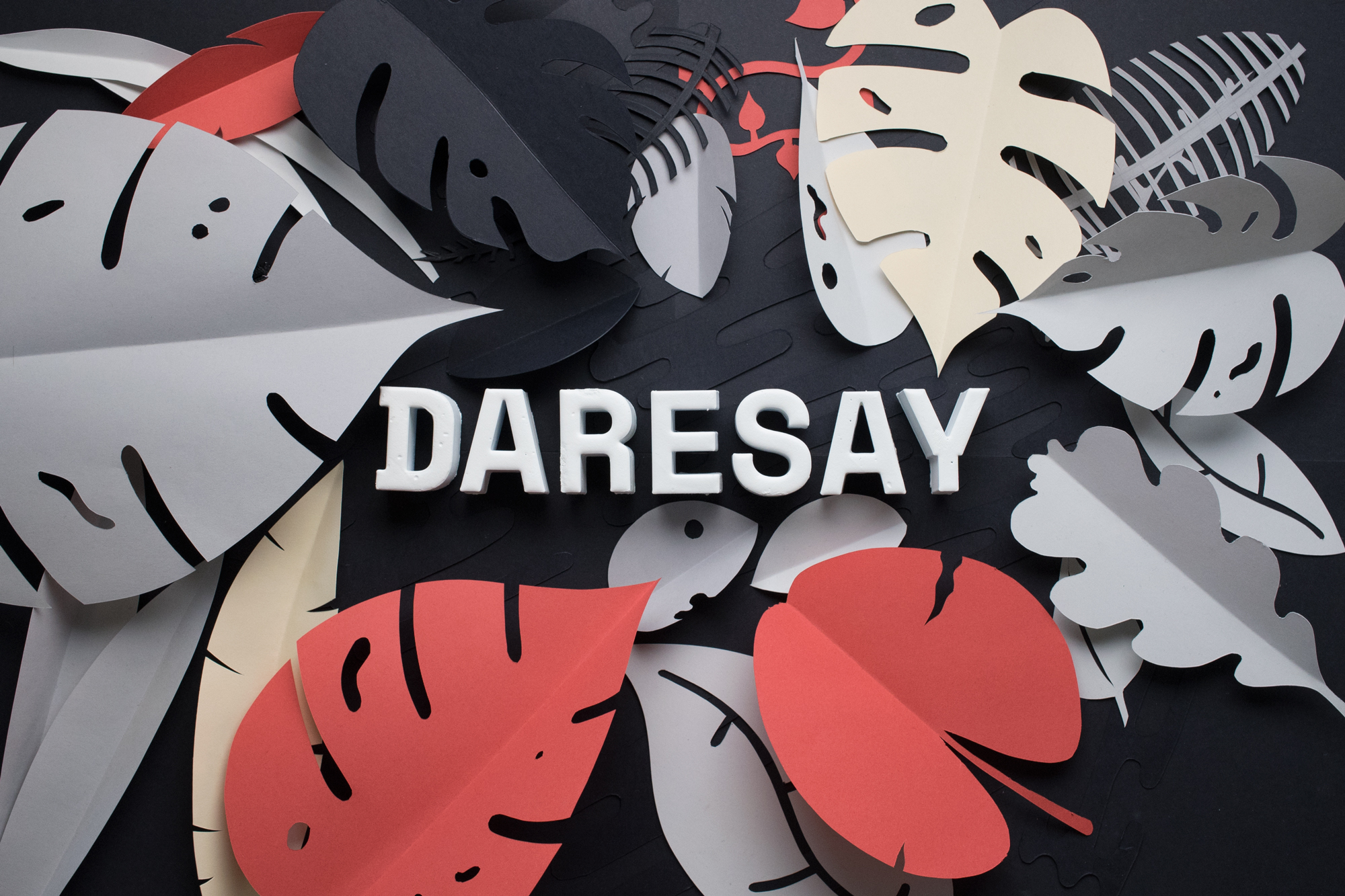 We design and build new technology
We help our clients take big leaps in customer-driven, digital-first experience. DARESAY brings the knowledge, skills and team with proven success in the digitally savvy and highly competitive Nordic market.
We work closely with developers, designers, clients, end users and even third-party players. We find the best delivery model and the most effective route, and then we design, build, and get it to market quickly, with maximum impact.
B2C and B2B user experiences
Customer-driven web or mobile services provide next-generation features and seamless experiences to delight your customers.
Connecting ecosystems
Everything you connect to your ecosystem increases your value. And we can connect your internal systems, too.
Internal user experiences
An effective know-your-customer (KYC) process isn't an optional extra.
Third-party user experiences
Add services to your platform to boost your offering, or allow third-party developers to use banking platform API's.
Experience is your competitive advantage. Experiences are ours.
Case study: Länsförsäkringar Bank
Award-winning experiences
For the last 4 years, we've worked closely with Länsförsäkringar, one of Sweden's biggest banks, to turn their basic banking app into the most-loved mobile banking experience in Sweden, two years running. In 2017, the service won a Red Dot Award for Communication Design.
We were asked to challenge the way Länsförsäkringar AB worked, and to digitally prepare them for the future. We needed to define the services people really want from a bank, and design and deliver them to customers. And to do it on top of a lot of legacy infrastructure.
Länsförsäkringar is a full-service bank, so we needed to create a service that would cater to all their needs in a mobile-first experience. So we weren't just building an app, we were designing almost all of their key customer moments.
We added features like quick balance, fast transfer, a customisable start page, Apple Watch capability, and Siri-powered transactions. And we did it on top of legacy infrastructure, using APIs to communicate with what was already there. This way, Länsförsäkringar could get to market fast, and continue updating its internal systems without disrupting service to their customers.
Today, Länsförsäkringar Bank customers can do 95% of their banking through the mobile app.
We also built an ongoing strategic relationship with Länsförsäkringar, and continue to help them innovate their offerings and delight their customers.
Design works when customers lead the way
Today, they have a 93% customer satisfaction rating, and are ranked #1 in consumer mobile banking apps in Sweden.
(And they need a new awards shelf)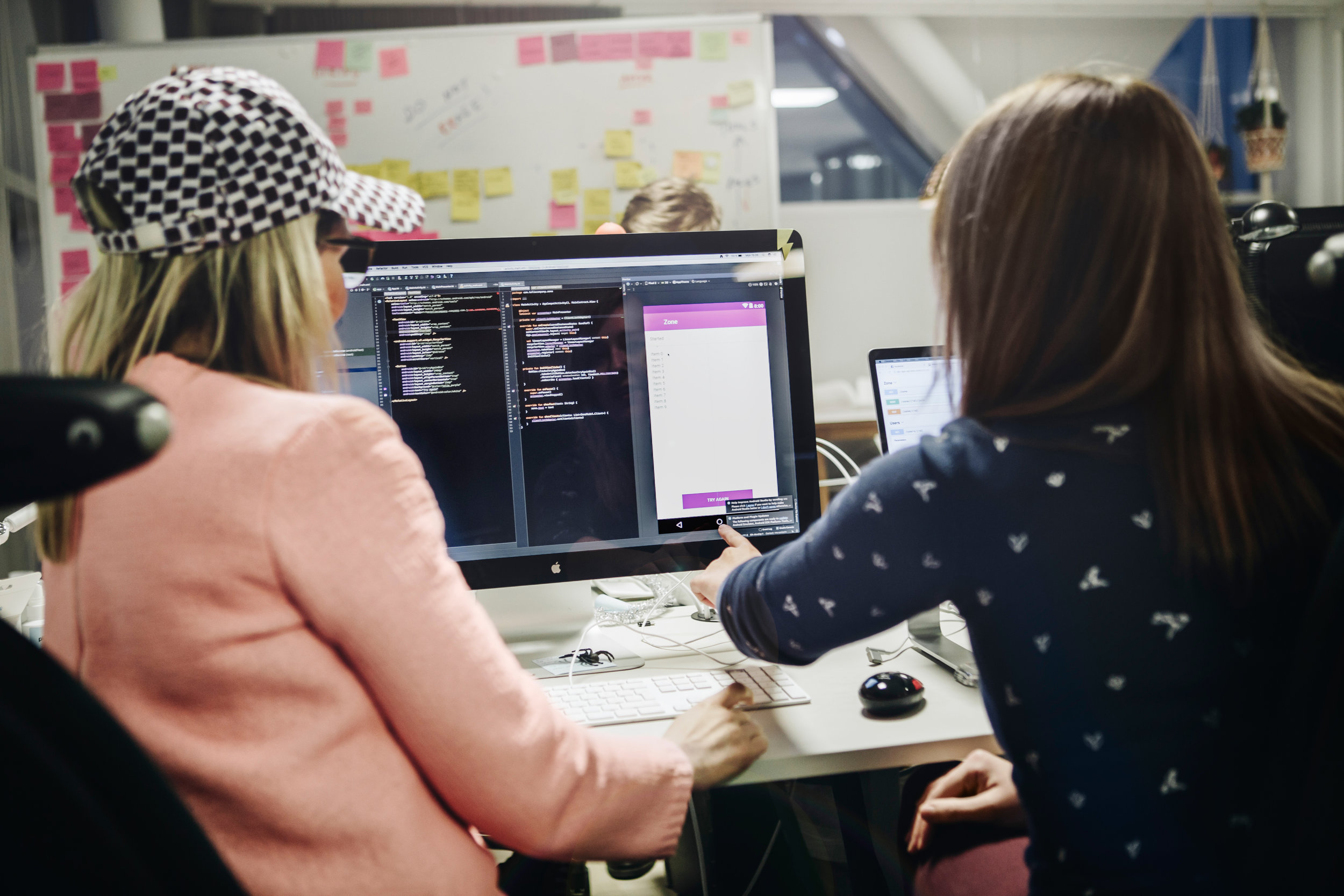 We design and build technology
We're always ready to design and build award-winning technology that customers love. We have an in-depth understanding of service development for banking, including legal issues, developer certification, and security, as well as interface design, service design, and customer research.
We can integrate with your existing systems, or build a whole new one. We can create beautiful interfaces, connect services to your ecosystem, explore AI or blockchain solutions, create new products, and develop everything from your backend to your customer-facing relationships.
The DARESAY team works closely and transparently, transferring our knowledge so by the end of a project, our clients know as much as we do. Because we create relationships, not dependencies.
The knowledge stays with our customers
Are you ready to take your next big leap toward customer-centric banking?
Just get in touch. We're ready to start!
One-week design sprint
Let's do a one-week design sprint to uncover what you need to know, and where you need to go.
8 weeks to concept
We build a dedicated team to rethink customer-centricity and bring you from sprint to concept.
Our office
Victoria Tower, Arne Beurlings Torg
164 40 Kista, Sweden
+46 8 21 21 66